Michigan Winter Wonderland
Welcome to Michigan's Winter Wonderland. While some fear the snow Michigander's know it is the perfect season for some some of the best outdoor sports that only last a few months each year. The crisp clean air and white packing snow is a welcoming reminder that it is time to grab your ski's, skates, sled's and fishing poles and enjoy.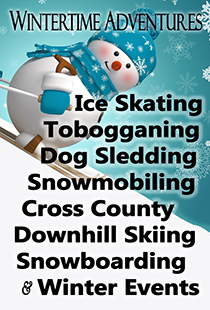 Michigan offers over 6000 miles of snowmobile trails, 3000 miles of cross country skiing trails, 51 ski areas, boasting over 260 lifts and almost a 1,000 runs. You don't have to travel to enjoy all that winter has to offer get outside with the kids and make a snowman and snuggle inside with hot chocolate as you watch the snow in front of a warm fire. Oh yeah, Michigan Life!