The Best Christmas Tree Farms in Michigan
One of our favorite holiday events is the day the family travels to the Christmas Tree Farm to find this years tree. We enjoy hot chocolate and apple cider, bundle up warm so that we can spend as much time outdoors as possible. We know some people pick from the pre-cut trees but our family tradition means we go into the field to locate the one that is just right for our home.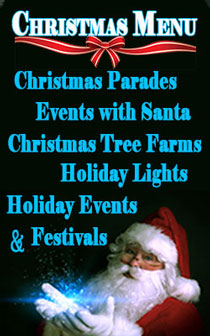 Many Christmas Tree Farms also offer sleigh rides or hay rides and some even sell local holiday crafts and cookies. Because of this we search Michigan to locate the best Christmas Tree Farms. It is not unusual for farms do sell out be sure to call ahead to make sure they still have plenty of Christmas Trees available. We wish you a Merry Michigan Life!
Peacock Road Tree Farm has been selling trees since 1995. Prior to Ed buying the farm in 1985, it had been a hay, corn and bean farm.
In 1987, Mid-Michigan had a severe drought and every tree on the farm died. The next spring, Ed replanted the farm.
Pages