Michigan Christmas Parades
Christmas is a magical time in Michigan, each year we look forward to all of the holiday events including our local Christmas parade. Join the fun and festivities by singing along with the marching band that plays your favorite holiday song. Enjoy the festive holiday lights in red & green, gold & silver and the holiday Christmas poinsettia and holly berries decorating the season, finally watch the smiles on the children faces as Jolly Ole' St. Nick (and sometimes Mrs. Claus) arrive leaving the kids anticipating Christmas morning. Enjoy the holiday life, Michigan Life!
Best of the Holidays
Tune up your jingle bells and get out the sleds! It's time to celebrate the holidays the way only a Michigan city can do with a spectacular Christmas Parade. From the rural small towns to cities Michigan Parades include visits from Santa and Mrs. Claus some even include the reindeer and sleigh rides.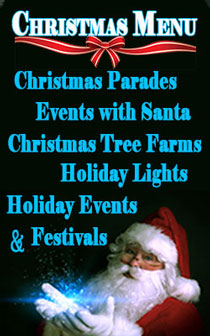 Nothing listed yet - let us know what we are missing in this area. Thanks!
Christmas Parades
A Crystal Christmas takes place on the the 2nd Saturday of December and boasts an Ice Shack parade of hilarious Northwoods themed floats!
Events will take place throughout Crystal Falls, MI. Schedule of events will continue to be updated.
Tuesday, Nov 30, 2021 at 5:30 PM
Santa Claus arrives in Downtown Holland during the annual Parade of Lights, escorted by 75 floats, trucks, antique cars, walkers and marching bands...all decked out from top to bottom in thousands of sparkling lights! This brightly lit holiday procession is fun for the entire family and a holiday tradition for the entire community!
Santa Is Coming and will arrive in Gaylord for the Santa Light Parade in downtown Gaylord. Activities under the pavilion on court start at 5:30pm Hot chocolate, coffee, food, photo booth, live music,kids activities, sleigh rides, and more!!!
Remember to bring your cameras!!
Pages